---
A SOFT LUXURIOUS LOOK FOR A GLAMOROUS HOUSEHOLD!
The Remex Chandelier will definitely take center stage in any luxury setting. Light glows from the soft feathers, creating an almost magical feel while the hanging birds add to the glamorous feel. This chandelier is ideal for any posh room and makes a fabulous addition to any diva's bedroom. It is also perfect for adding a hint of exotic elegance to other rooms in your home.
FEATURES:
Creates a glare-free ambient light
Each chandelier includes all mounting necessities for easy installation
Integrated LEDs are life-proof and last more than 100,000 hours
High-quality stainless steel ensures this fixture can resist a lifetime of elements
HOW TO OPERATE:
Hang it from a ceiling like a chandelier
I

nstall the mounting bracket to the electrical box

Includes junction box for mounting
ADDS A MAGICAL AND ROMANTIC AURA
The Remex Chandelier has a ring of feathers illuminated with soft lighting for a decadent look.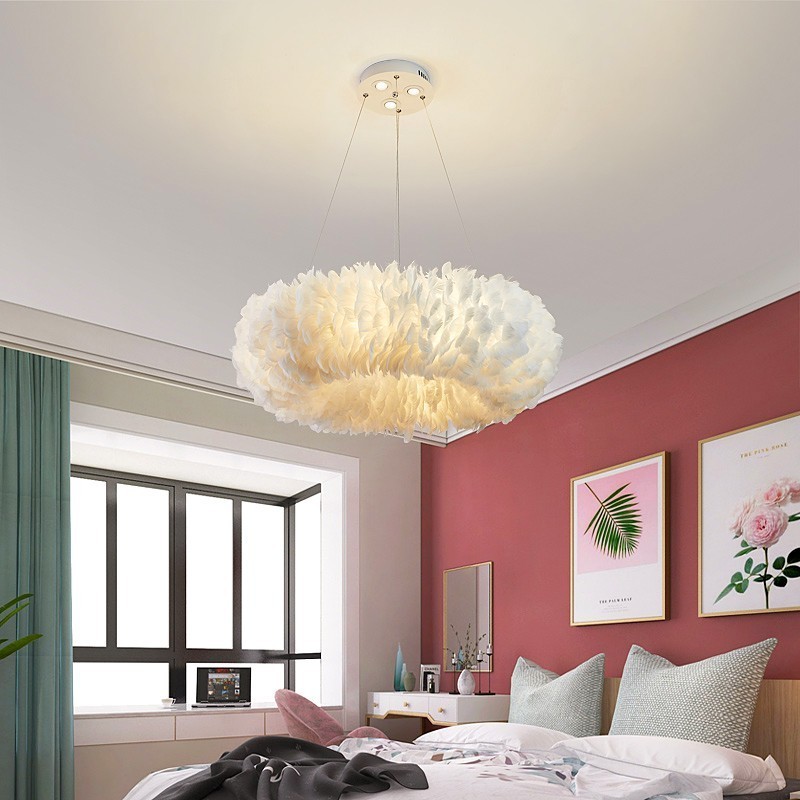 EXUDE EXOTIC AND MODERN OPULENCE
This Chandelier exudes vintage opulence with a modern touch.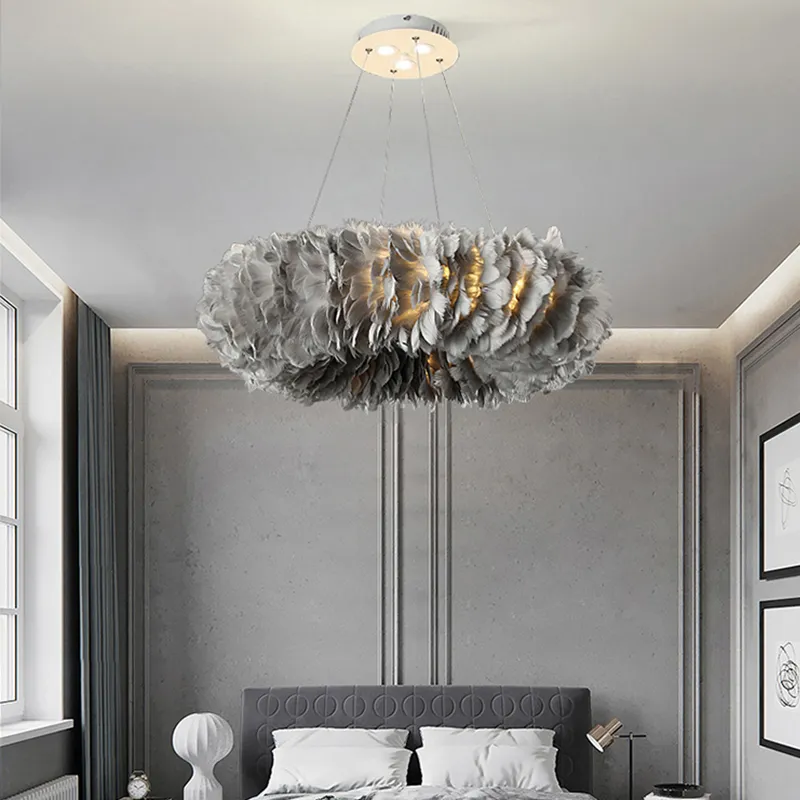 EASY TO
INSTALL
Installation instructions and all accessories are included.
CHOOSE YOUR SIZE
Pick a size that suits the mood and size of the room at the time.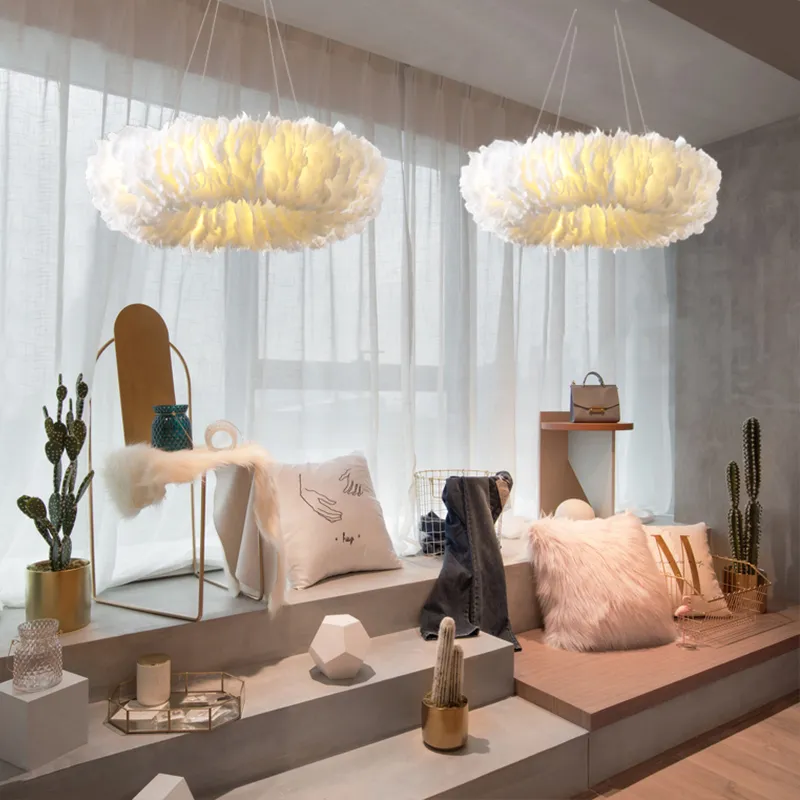 CHOOSE YOUR COLOUR
Each colour adds a distinct aesthetic that the other would not - choose wisely.
Featured on
As an interior designer, it's important for me to have the proper outlet to express myself when I'm with clients. It's convenient to browse Cleanlino and show clients hundreds of styles right in their home.
Super happy with my table lamp purchase. It's completely changed the way I prepare to sleep and I'm always dimming it before I go to bed. I've already got all my family's Christmas gifts ready for this year! Thank you!
The greatest partner in selection and lead time. They were able to supply a 32 unit office building with my strict month deadline. Local vendors were giving me 6 month lead times! You guys saved my butt and I'm a client for life.