---
REVITALISE YOUR SPACE WHILE SOFTLY ILLUMINATING IT
The Sakos is a 3-in-1 air humidifier, diffuser, and night light crafted in the shape of an ancient sack with a wooden base, that freshens your area by reducing the negative impacts of dry air while improving air quality and ambient moisture levels. This humidifier uses aromatherapy in combination with essential oils, which relieves stress and purifies both the air and the skin while the warm night light creates a soothing ambiance. Sakos is a terrific addition to your décor that leaves your home smelling clean and fresh.
 FEATURES:
Quick humidification purifies the air and reduces static electricity

With a built-in soft led night-light
Rechargeable

 with a use time of about 6 hours

Water bottle capacity: 140ml

Two plug types to choose from (EU & US)
LEDs with 50,000 hours of operating life
Voltage: 24V
HOW TO OPERATE:
Place it on any surface like a desk or shelf
Plug into any electrical socket
Use the attached button to turn it on
DIMENSIONS:
CREATE A RELAXING ATMOSPHERE

Sakos comes with a warm night light to help you relax and have a good night's sleep.
 A THOUGHTFUL PRESENT

It is an easy-to-use versatile product with multiple health benefits, making it an ideal present for friends and loved ones.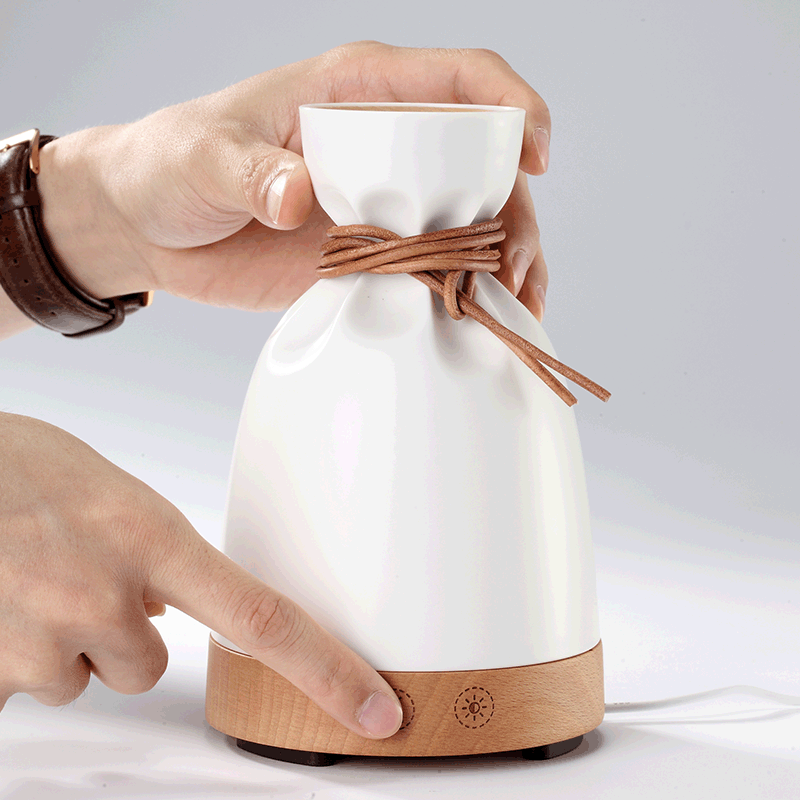 MADE WITH HIGH-QUALITY MATERIALS
It is durable and stable, constructed of high-quality materials
Featured on
As an interior designer, it's important for me to have the proper outlet to express myself when I'm with clients. It's convenient to browse Cleanlino and show clients hundreds of styles right in their home.
Super happy with my table lamp purchase. It's completely changed the way I prepare to sleep and I'm always dimming it before I go to bed. I've already got all my family's Christmas gifts ready for this year! Thank you!
The greatest partner in selection and lead time. They were able to supply a 32 unit office building with my strict month deadline. Local vendors were giving me 6 month lead times! You guys saved my butt and I'm a client for life.